Username: Michaeljackson1
Location: Picton,Ontario
Age: 18
Gender: Female
Biography:
Hi My name is Kira and i Love Michael Jackson forever! I like writing Stories ( Any Type of Stories) and i write whatever pops into my mind. I Am Very Playful and i will always Love Michael Jackson Forever and Always .
Interests:
Michael Jackson, Hanging out with Friends, Playing Games, Going on The Computer.
Messenger:
ICQ #:
Total Votes: 0
Rating: 0.00
Send Private Message to Michaeljackson1
No photos uploaded!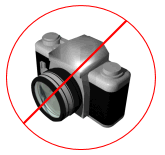 Upload Photos