Username: Truegho
Location: United Kingdom
Age: 52
Gender: Male
Biography:
I am a published Kindle book author. I write mostly ghost and horror books, and my website is at www.wirralwriter.co.uk
Interests:
Writing Kindle ghost and horror books, reading, collecting DVDs, Hammer horror.
Messenger:
ICQ #:
Total Votes: 0
Rating: 0.00
Send Private Message to Truegho
No photos uploaded!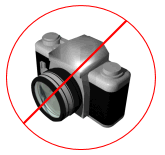 Upload Photos