Username: Twizted_Fae
Location: West Virginia
Age: 18
Gender: Female
Biography:
I'm a Wiccan. No, I don't dress in black or worship Satan. I dress in clothing that reflects my mood. Satanism is a completly different Pagan religion. I believe that animals are people to and that we should save Mother Earth. I'm a free spirit and a dreamer. I fight for what I believe in and I back down from no one. I can be your best friend or your worst nightmare. If you want to know anything else just ask.
Interests:
Painting, drawing, writing poetry, writing short stories, gardening, etc.
Messenger: ethereclipse@hotmail.com
ICQ #:
Total Votes: 0
Rating: 0.00
Send Private Message to Twizted_Fae
No photos uploaded!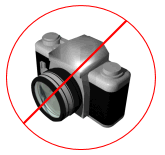 Upload Photos